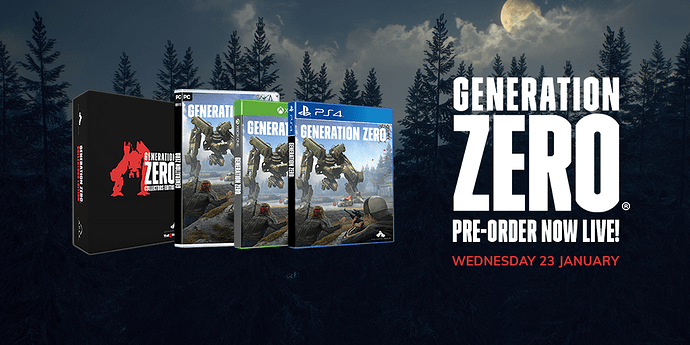 We are very pleased to announce that the game is available for pre-order on all as of today! You can secure your copy of the game, as well as the Radical Vanity Pack pre-order reward right NOW.
Secure the "Radical Vanity Pack" as Your Pre-Order Reward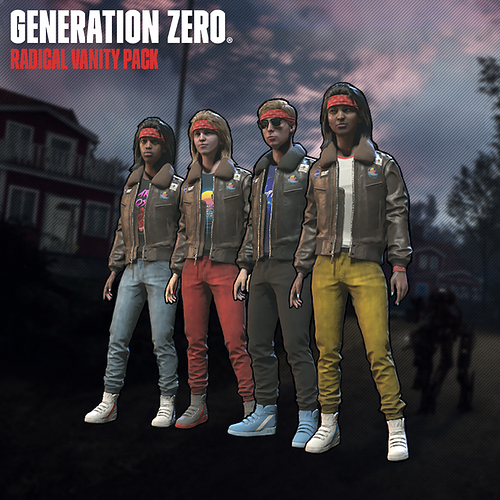 As a special incentive for those who pre-order ahead of the game's release you will get your hands on this special character customization pack including 12 additional appearance customization options such as: T-shirts, bandanas, an iconic bomber jacket and more – all helping you to tailor your own unique '80s look.
Exclusive Collector's Edition Now Available
For the real Generation Zero enthusiasts there is also a Collector's Edition, including a Steam version of the game, purchasable at selected retailers in Europe and the USA. This exclusive edition contains a premium steelbook game case, a cloth map of the game world, a t-shirt, a unique Generation Zero take on the traditional Swedish dala horse statue and more.