I was thinking, could this feature be a useful addition to GZ?
Here's a picture from GZ's twin, TheHunter: COTW.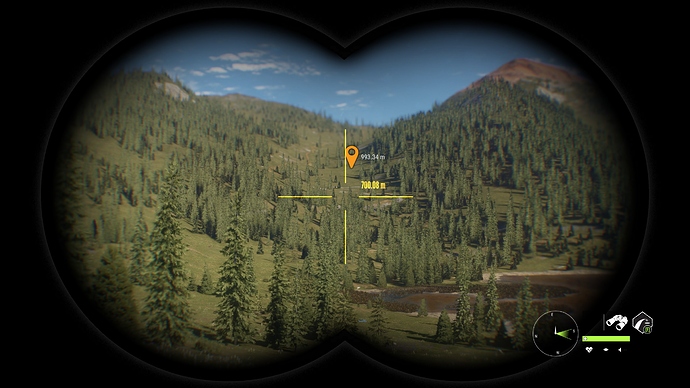 The devs may have thought about this, but perhaps they deemed it unecessary.
Is this feature more useful when hunting fluffy bunnies than killer robots?
As of now there are no means of measuring travel distance in GZ, not even when looking at the map.
Placing the marker in the middle of the screen like in TH, would probably get in the way of combat, so my suggestion would be to add a text line under the compass bar, appearing when a waypoint is placed and counting meters in real time, looking something like:
Distance to waypoint: 500 m
What do you think? Useful or just a waste?