Hi,
This is the second time i play Gen Z and the first time i could unlock skills.
I started a new game from start and to my surprise my old inventory was almost complete except for the 50 Cal rifle and the Pansarskott.
I can't unlock any locked doors using hairpins because i don't have the skill.
When i go to my Skille-page it looks like this: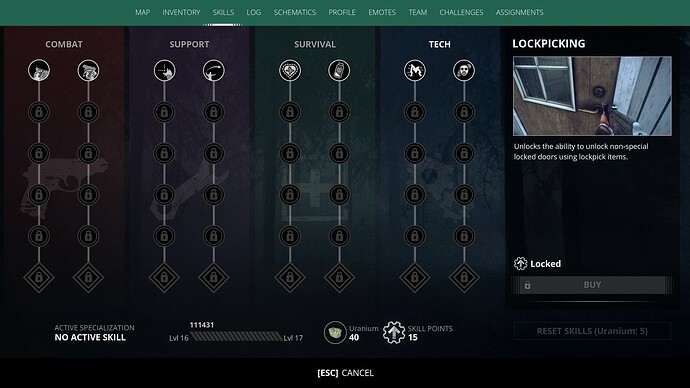 Anyone have any ideas on what i can do?
Thank you!