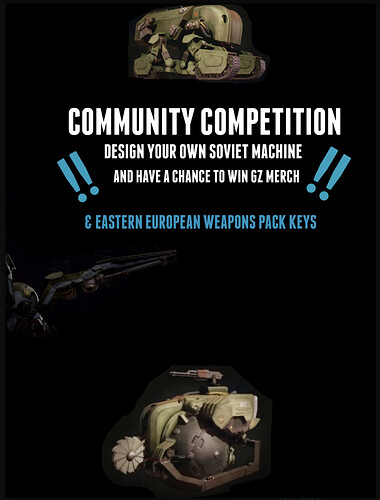 [COMPETITION IDEA]
Hello, my friends!

This is my competition idea for GZ Community, not oficial, just posting to see if anyone likes this idea

So, the idea of this competition is to draw a future Soviet Machine, that can be someday in GZ. For example a new flying machine like the Firebird, or a terrestrial one, anything you want. You can also come with the idea of aquatic machine, that would be great!

The prizes of this competition are Eastern European Weapons Pack steam / console keys and GZ merch, like a T-shirt.

I sent this idea to @Avalanche_Pontus and @SR_Carni , the two awesome Resistance fighters, to see if they like this idea.