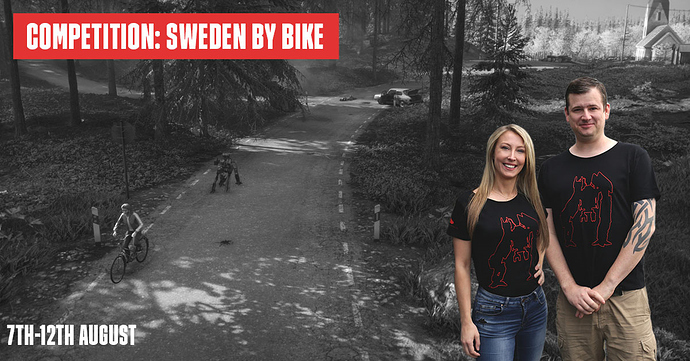 It's competition time again, and this time we're allowing you to pull out all of the stops when it comes to creativity! Your task is to create a fictional tourism ad for visiting Sweden by bike. The only rule is that it should include some form of bike-related content taken from in-game; after that you are free to let your creativity run wild, edit or ad text, make a video, whatever you fancy!
Enter by replying to the "Sweden By Bike" competition announcement thread here, on our Discord, or social media.
Closing Date 12th August, Winners will be announced 14th August. First place will win a Generation Zero "Dalahäst" AND t-shirt, two other winners will be chosen to win a t-shirt.