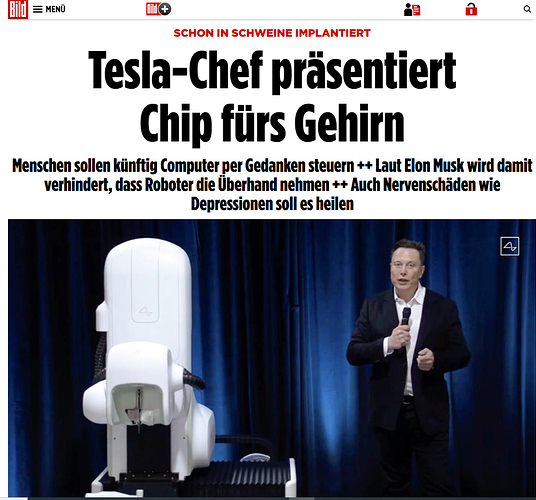 Sorry for that the picture is in german read below the english translation
In the future, people should control computers with their thoughts +++ According to Elon Musk, this will prevent robots from getting the better of them +++ It should also heal nerve damage such as depression
The complete Artikel read here, for all non germans read the translation below.
It sounds like science fiction, but it's already a reality for three pigs: a chip that people could use to control computers with their minds in the future.
Tesla boss and multi-billionaire Elon Musk (49) presented his brain chip at a video conference on Friday. He showed three pigs in which the chips of his startup Neuralink were planted. Nerve impulses from the trunk of a pig named Gertrude were transmitted to a computer via a wireless Bluetooth connection.
source BILD Newspaper on www.bild.de
Folks that is not a joke