Platform: PC
Description: This is without a doubt one of the weirdest bugs I've seen. The small lake in the middle of Muskudden Military Compound has no water at the bottom, making you end up stuck. You can get out by 'climbing' a nearby cliff to drown.
Steps To Reproduce: Jump into the lake at Muskudden Military Compound.
Images / Videos: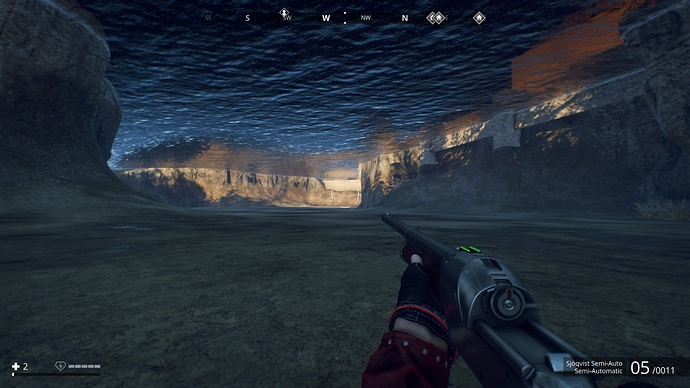 So this is what being a fish feels like.
Players in your game: Just me, solo session
I think, the best solution here would be to raise the terrail level a bit.