Don't know how many times I've been in the area and I have explored all literally after that just looking at all there is on the map. And suddenly there is this little house, so small it must be a shed I thought, on coordinates -1825, 1607.
On location it's just flat ground so I do a circle around finding a non maped road going almost down to the maped road south of the coordinates, and then this mobilization storage?!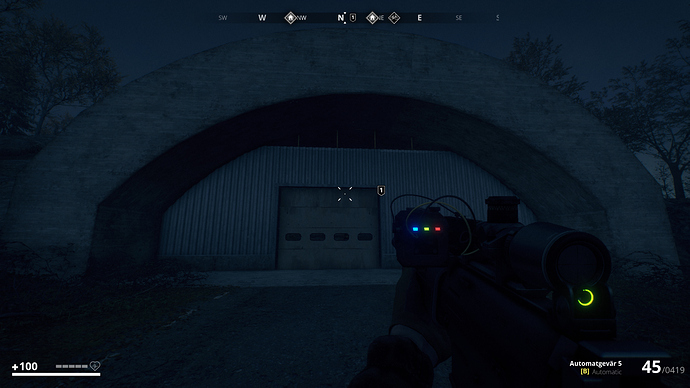 Has it been there from the beginning or was is it added later? Just don't get it how I could have missed that place if it always been there. The small door is LOCKED but it's a interesting truck to be spotted behind the big door. Something the Resistance could have made… Or Mad Max whether he was Swedish.