Since the introduction of the Plundra I am always wondering if I need to pick up certain items to stash them in the Plundra or if I already have enough of it in there.
The Plundra is in (almost) all safe houses accessible so the game has it's inventory stored somewhere. I wonder if it would make sense to add the inventory inside the Plundra of each item in an inventory screen in brackets (or anything else what would make sense). I scribbled a draft how it could look.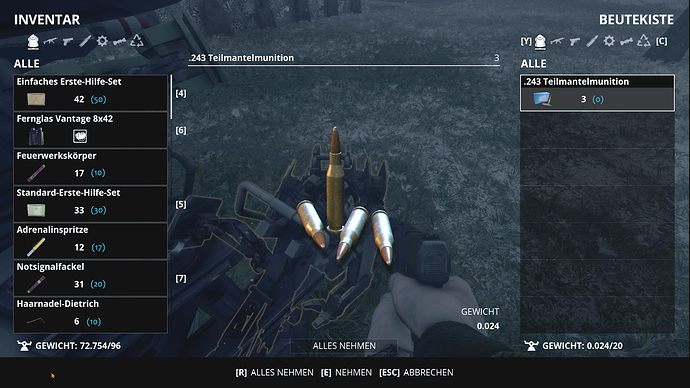 I made the colour different to recognize it on first glance. In this case I could see I have no SP ammo for the Meusser and know that I would only collect FMJ ammo of it's type.