We were all busily worshipping god when we noticed an unusual guest in the churchyard peeping curiously through the window at the services. I went to investigate and he didn't appreciate being found out. So he grunted in robot and launched one of those nasty pickle cloud missiles at my sweet disposition.
Sadly for Mr. Reaper, he couldn't dislodge himself from the Portuguese Laurel hedges around him, so it was a pretty embarrassing fight for him. I just picked him off from around the corner. Even the doggies he summoned were totally confused and WTFing the situation.
Gardening: 1, Reaper: 0.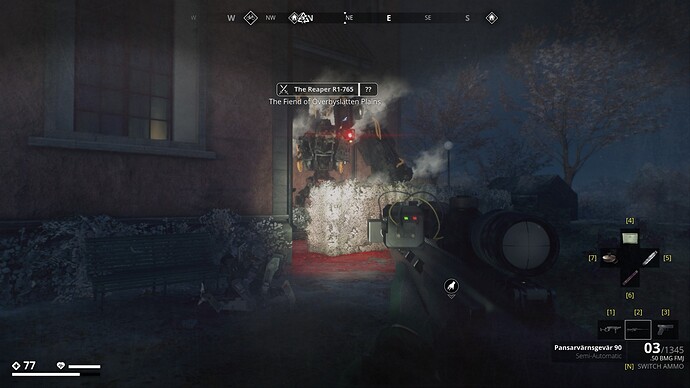 I emerged the victor! Alas, the last laugh was his. No experimental drops. Just some ammo and a silly little hat saying "I Just Want to Go to Church".
Bah! Better luck next time.