Hey everyone, I thought I wanted to draw my idea for a possible new machine.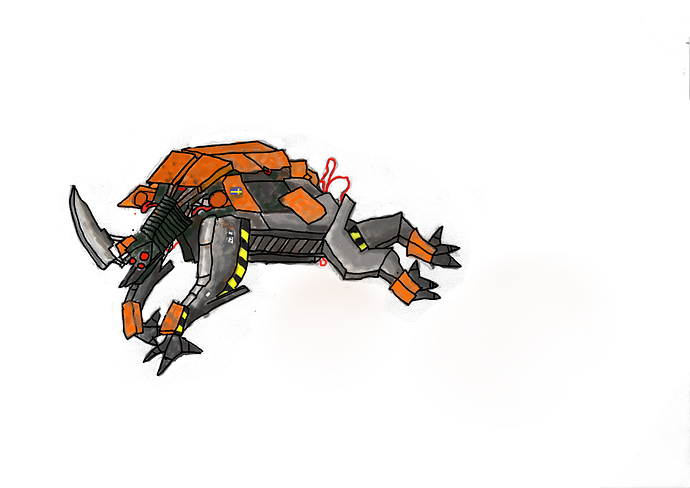 The Striker
The striker is a heavy assault machine type. It has the size of a normal car and is armored very well.
It has a Rhino like spike on his forehead and fuel cells on its shoulders. In combat, the striker only has a melee attack, But don't underestimate this machine. It seems like its very slow because of its heavyness but once set in motion nothing can stop the striker. It was created as a battering ram to open up doors of bunkers or even to charge into convoys. Even tho this machine doesnt have a gun or a long range ability, its quicker than you think and will end you in a few seconds. Also its often near to relay beacons and guarded by runners.
love the game :d