Location: (Dyviks Udde Ferry Pier)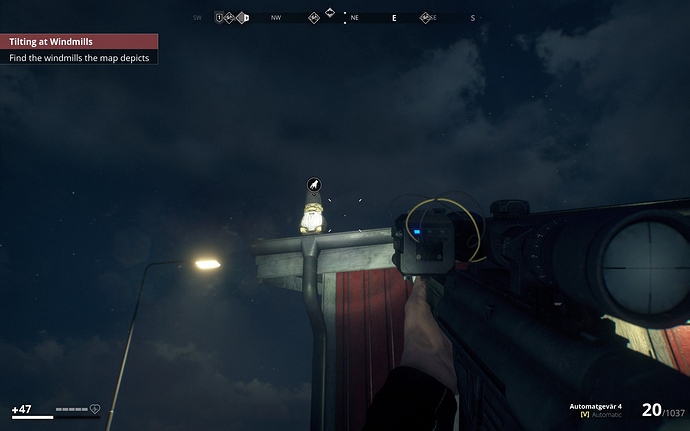 709.424, 2233.075
Collectable:
Gnome
Its sitting on top of a house, im not able to get there, can see the hand to loot it, but im not able to get it.
Is that a bug or a feature? How to get on that filthy little gnome, which is smilling down on me?
---
you can shoot him down… okay,its wanted to be this way.