Platform: PC
Description: So I recently found my first xKVM off a lvl 1 proto hunter rival in the Archipelago.


Perhaps this is a common thing but my search came up empty for threads on here.
Using ironsights the view is fine. However if I put a reddot on it the electricity effect is now obstructing the whole scope at times.
Steps To Reproduce: –
Images / Videos: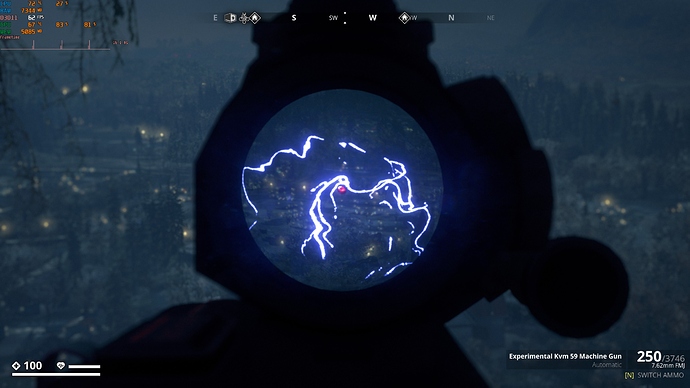 Host or Client: Host
Players in your game: 1
Specifications: Win 10 pro, z370-g, i9 9900k, gtx1080, 32gb 3200CL16, Nvme 970 Evo