Hi
I finished (well, the storyline) the game last year, but never managed to get any top tier weapons, so I decided to give it another go to see if I could get some
So, I went to load up my save, and it wasn't there, but I thought that it was cloud saved, but doesn't seem to be
I bought a new PC in the summer, so my local save is not longer available, so I thought, OK, I'll start a new game as I enjoyed it the first time around!
So, picked my character and started the game, and I've only barely got past the church and I've crashed about 30 times
Sometimes it will last for 10-15 minutes, other times it will crash immediately within seconds
It seems to be during transitions, like opening doors, going into inventory, that type of thing, but it also does happen just randomly
And I always get the same message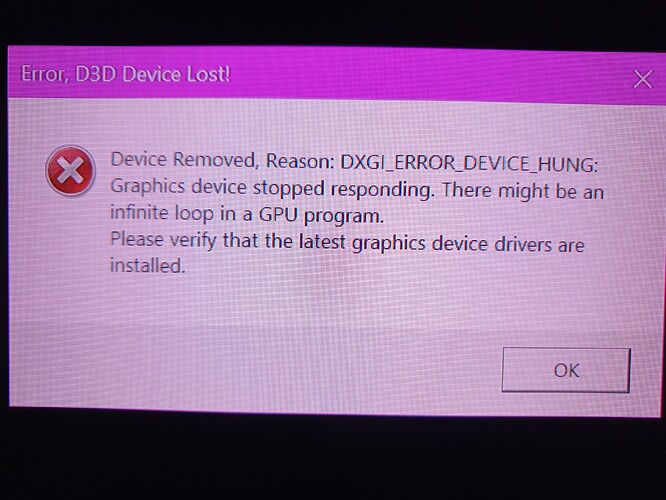 Is there anything I can do to stop this please?
The pc specs are easily good enough
i9-10850k
RTX 3080ti
32g ram
The only thing I'm glad about is that I've managed to complete the game, otherwise I'd be very miffed, but if still like to go through it again!
I've got the latest Nvidia driver, I've uninstalled and reinstalled the game, I've verified the files, I've unclocked my cpu and gpu, uninstalled and reinstalled Nvidia Experience (this seemed to help more than doing anything else, but still crashed), I've tried Windowed, full screen and Borderless Windowed… And probably some things I can't remember
I don't have issues with other games
Thanks
Jason