Observed Behaviour:
An issue can be seen when wearing Ecto-scientist gloves and then attempting to aim with a 12G Pump-Action shotgun. The glove model is obscuring the entire screen, see attached screenshots.
Steps To Reproduce:
Ensure that both the Ecto-Scientist Gloves and the 12G Shotgun are available.
Launch the game and proceed into active gameplay.
Press I to enter the inventory menu and equip the 12G Shotgun into any slot.
Select Profile > Hands and equip Ecto-scientist gloves, black.
Dismiss the inventory menu and equip the shotgun.
Press RMB to aim through the muzzle and observe the issue.
Expected Results:
None of the available clothing obscures vision.
Notes:
The Blockbuster Vanity Pack is needed to access the Ecto-scientist gloves. Some amount of gameplay is necessary to access the shotgun.
Screenshots:
Fingerless gloves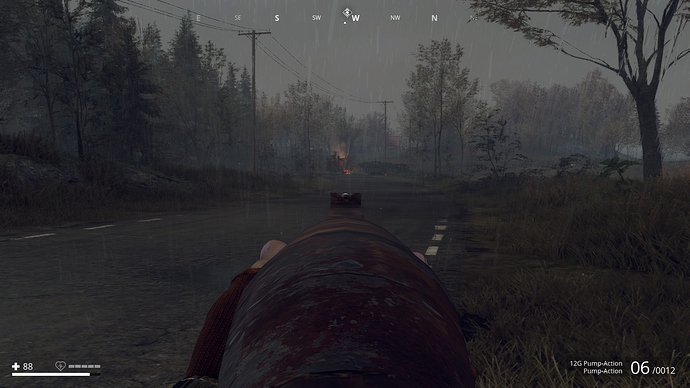 Ecto-scientist gloves