Platform:
Windows 10
Description:
Steps To Reproduce:
Just playing the game, most likely a system specific problem
Images / Videos:

This is an unlisted youtube video that shows my "normal gameplay". Please go to 00:57 to see first occurrence of my issue (only normal gameplay until that time). Also, please note in-game graphics specs at end of video.
Also, here is a screenshot of my Nvidia settings: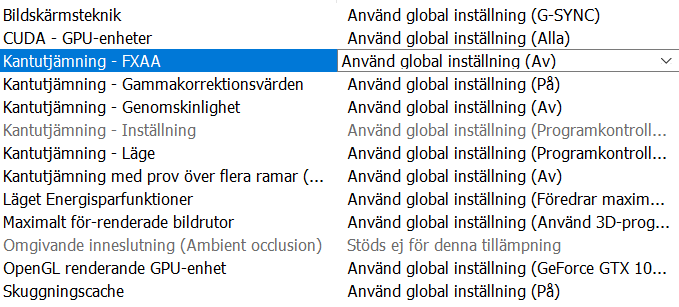 Host or Client:
Client. Problem also happens when hosting either alone or with others.
Players in your game:
3 total during recording. But as stated it happens regardless of how many are in the game or if it is invite only/anybody can join.
Specifications:
Operating System: Windows 10 Home 64-bit (10.0, Build 17134) (17134.rs4_release.180410-1804)
Language: Swedish (Regional Setting: Swedish)
System Manufacturer: Alienware
System Model: Alienware 17 R4
BIOS: 1.6.0 (type: UEFI)
Processor: Intel® Core™ i7-6820HK CPU @ 2.70GHz (8 CPUs), ~2.7GHz
Memory: 32768MB RAM
Available OS Memory: 32646MB RAM
Page File: 11196MB used, 22248MB available
Windows Dir: C:\WINDOWS
DirectX Version: DirectX 12
DX Setup Parameters: Not found
User DPI Setting: 144 DPI (150 percent)
System DPI Setting: 144 DPI (150 percent)
DWM DPI Scaling: UnKnown
Miracast: Available, with HDCP
Microsoft Graphics Hybrid: Not Supported
DxDiag Version: 10.00.17134.0001 64bit Unicode