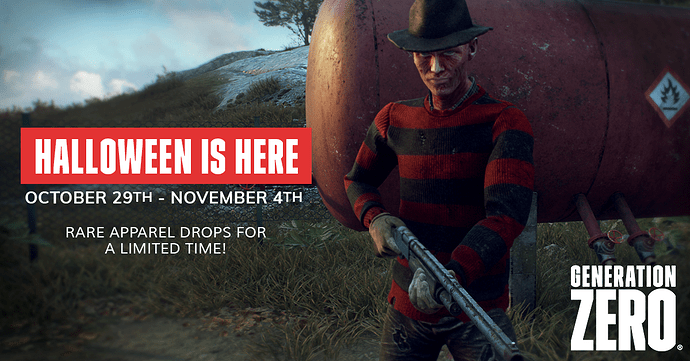 Hi all!
We just wanted to let you know that things are getting a little spooky during your struggle against the machines, and for a limited time there are some special item drops that you can find out on your scavenging runs. No tricks here, just treats!
From today up to November 4th machines can drop some Halloween inspired clothing items, so do your best to get out there and grab them all (there's 4 sets to collect) before the event wraps-up! And of course, don't forget to share your new outfits with us on social media.
Happy Halloween everybody!