Aaah hahaha! That IS priceless!
Great find there!

If you restart the game and go to same loc, is the truck's body still see-through? Since if it isn't, i've had that bug few days ago as well where one door and gate were see-through but completely operational.
Try shooting the battery. That's fun

Actually, that could be useful if you could short-circuit the horn too

Eat paper you ungodly atrocity!

Found myself in a peculiar spot.
South side, no doors/openings.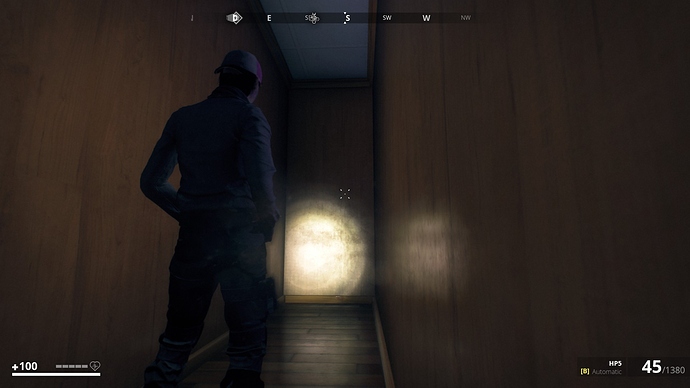 North side, still no doors/openings.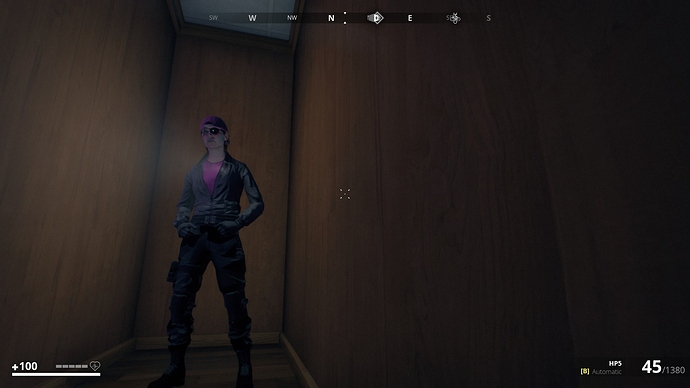 Though, better question would be: if there's no way out, how i was able to get in there in the first place?

Well tell us, dog-gone-it!! I can't bear the suspense

Plaster tile ceiling, solid wood plank floor, wood panel walls … not a bunker, is it?

And ruining all the fun of discovering it?

Nope, not a bunker. Loc is Himfjäll and bear hotel. That narrows down the search quite a bit.

You tease

…
@Aesyle it is probably and SCP or something similar.
SCP? What does it stand for?
The SCP foundation? You don't know that? If you're curious you can google it.

… and thus "SCP" became the most googled abbreviations on a Saturday night in late February

Edit: Love rule Zero.