Alright, not entirely sure how to do all this but, the render distance on PS5 is 333m. No more. No less. On PS4 it's about 275. This makes the challenge Eagle Eye (T4) unobtainable on PS5 and T3 and T4 on PS4.
If there is a way to extend render that would be very cool as I would love to have every challenge completed in the game but it's currently not possible.
If you want a video/picture of the 333m render I can get one. (Just give a shout)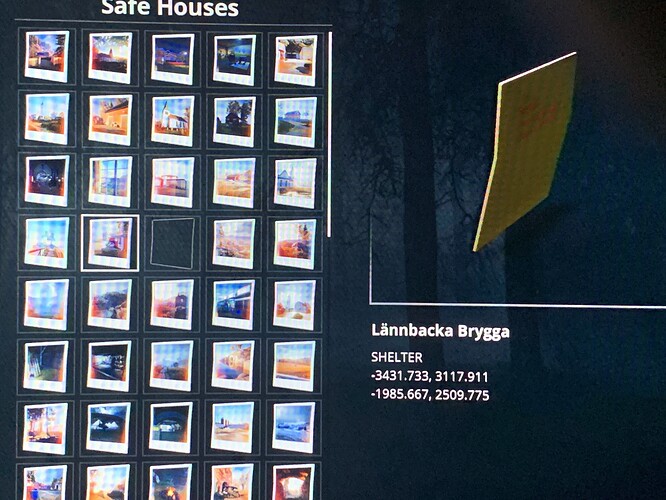 Another thing. I have every safe house in the game but I am missing one picture. I went to every safe house and none of them had a picture. I will attach a photo in case I'm dumb and someone can tell me which I'm missing.