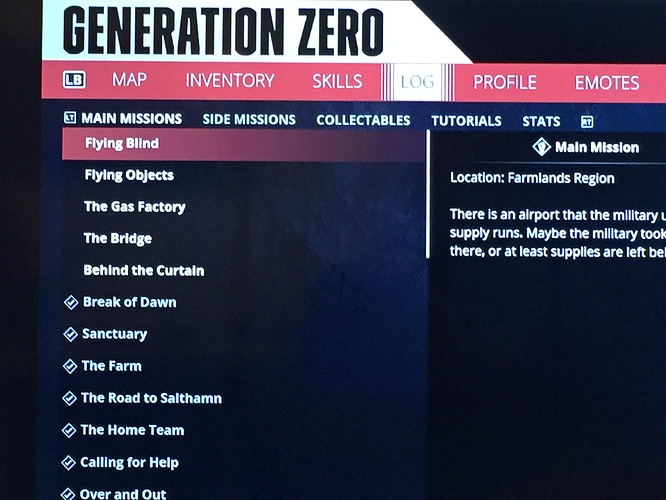 I finished A Wrench in the Works, Empty Spaces, and The Enemy of my Enemy and the requirements of unlocking 3 main missions above including Science of Deduction.
Behind the Curtain mission shown up after I finished The Enemy of My Enemy.
My question is should I finish the remaining of main missions from all warboards before Behind the Curtain or I go ahead do Behind the Curtain first? Because from what I read a log of Behind the Curtain, it sounds like it's a last main mission?
Now I have two achievements related to Rise of the Phoenix (Behind the Curtain) and It's The Final Countdown (Complete all Warboard Missions).
This is what I have left as you can see screenshots above.
Farmlands Region
-Flying Blind
Forest Region
-The Gas Factory
-Flying Objects
Marshlands Region
-The Bridge
North Coast
-Behind the Curtain
Does it matter to do all main missions in order or not for complete all Warboards missions for Its The Final Countdown?