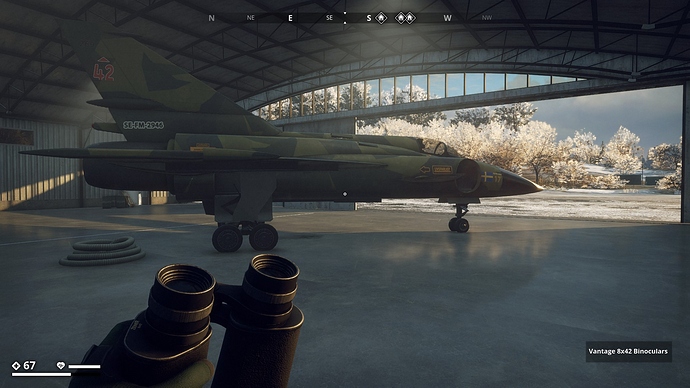 I have been wondering about the planes in the game. So far there are two types of plane that I have seen, the "Vråken strike fighter" and another type of plane I can't identify.
On the picture below, we see wrecked parts of two planes. Both show part of the fuselage with the horizontal and vertical stabilizer fins still attached. They are not Vråken, the vertical stabilizer is different. I wonder if they were cargo planes.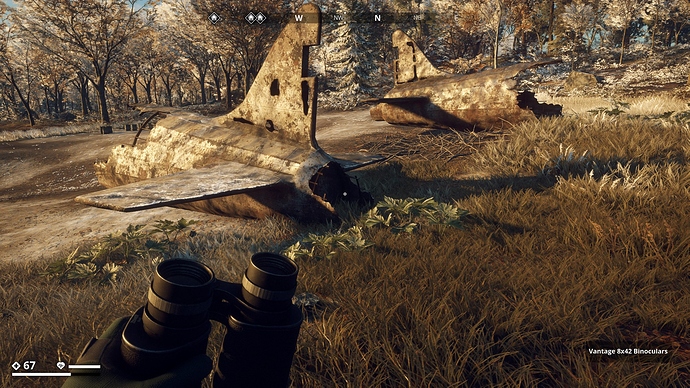 Here next to the impact crater we also find parts of the main wings. But I couldn't find any other parts that would help identify these wrecks.