Hello,
The Doors in the song "The End" have a verse that goes something like this:
" It hurts to set you free
But you'll never follow me
The end of laughter and soft lies
The end of nights we tried to die
This is the end"
This is strangely how I felt about doing the last of the main GZ missions. I put them off even going so far as to delete my character & start over to play the story again before the end. On Tuesday during my Mixer stream of the game I said frack-it I am going to get it done…
But when this came up: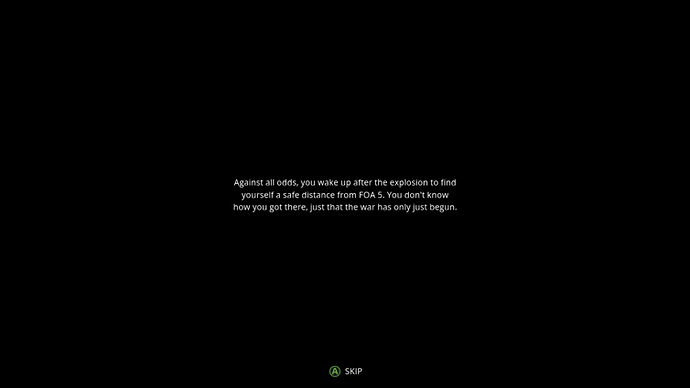 I did not know if I should be sad that it was over or hopeful by the words…
Who was using me? What do they want? I will me & my friends stand up to this massive conspiracy?
What is next? I do not know. Am I excited about the prospects for the future of the game? You bet your backside I am!
Below is a YouTube video from my stream. I am not a great gamer nor am I hardcore like some of you. I am old & I am opinionated that is true but I am a passionate Xbox gamer who sometimes gets in trouble because of that passion & wearing my emotions on my sleeve. I hope you enjoy the raw video from my stream & I do so hope that those of you playing on Xbox do not give-up on this game or on this development team…
Thanks For Your Time,
SPP