What style of clothing in Generation Zero do you like best?
What kind of new clothing, or "Vanity Pack" would you like to see added to the game?
Let's hear your thoughts on this, and if you want, throw in a picture of your coolest threads.

---
Personally, I prefer something that would actually make sense to wear, if you were in a guerilla war in 1989. Practical, everyday clothes, or outdoor clothes is what I prefer. The two exosuits are… not exactly my style, I'll put it like that to avoid stepping on any toes. The Experimental set looks cool, especially the pants and gloves, but then again this is not something you would find laying around. It seems too high-tech even for special forces at that time.


Anyway, here's my style at the moment: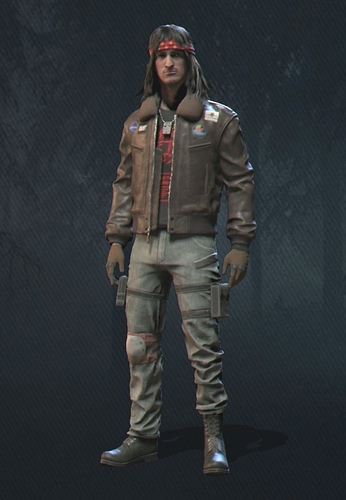 (I dig that bomber jacket from the Radical Vanity pack!)
---
If I was to make a request for future clothes to be added, I have two ideas.
1 - "Guerilla Vanity Pack": Everyday and/or outdoor clothing, modified for combat and roughed up by use in battle. Something like the Resistance set, but with different jackets, pants, headwear, boots and gloves.
2 - "Mayhem Vanity Pack": Scandinavia + 1980's = Metal and rock music! Why on Earth don't we have death metal face paint yet? This would make so much sense to have in the game! What actual clothes to use I'd leave to those who are into that style to figure out. I just think it would be such an obvious clothing style to have in a game with this particular setting.