Hi
Platform:
PC
Description:
When opening the Recycling Station, post-June '20 update, the incorrect value of your carry capacity is shown.
Also, i have all DLCs installed, including Alpine Unrest and FNIX Rising.
Steps To Reproduce:
Continue your game
Travel to any safehouse with Recycling Station (all locations listed here)
Open Recycling Station
Look at your capacity numbers on bottom left side
Images / Videos:
My carry capacity shows 19.500/96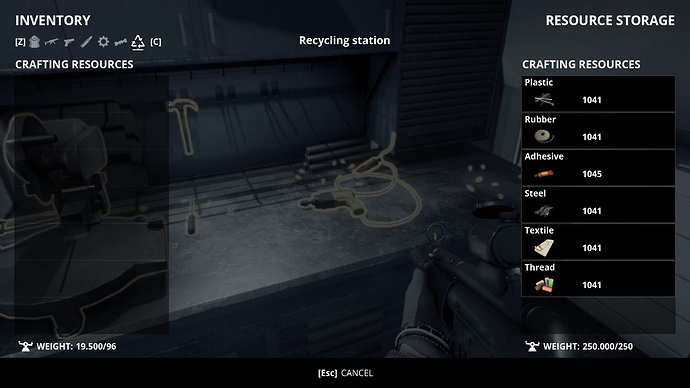 While in fact, it is 94.971/96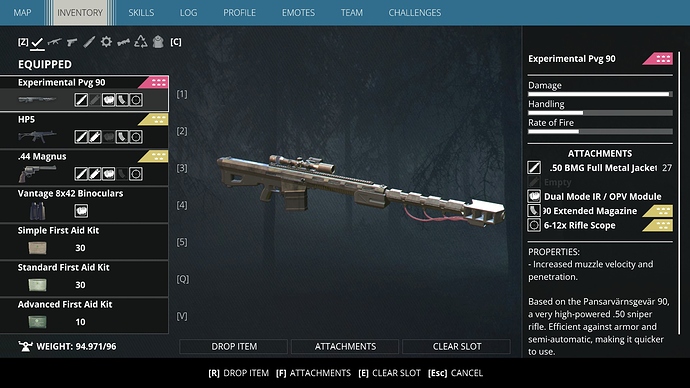 Earlier screenshot of Recycling Station (taken 28th May 2020) shows correct capacity values on player side. On screenshot, it is 96.054/96.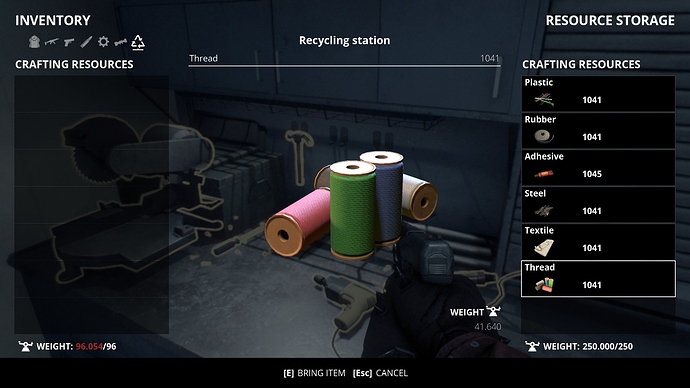 Host or Client:
Host
Players in your game:
1
Specifications:
CPU: Intel Core i5-6600K
MoBo: MSI Z170A Gaming M5
RAM: Kingston Savage (4 x 4GB) DDR4-3000
SSD: Samsung 960 Evo (500GB)
SSD: Crucial MX500 (1TB)
HDD: Western Digital Caviar Blue (1TB)
GPU: MSI GTX 1660 Ti Gaming X 6G
PSU: Seasonic PRIME 650 (80+ Titanium)
OS: Microsoft Windows 7 Professional SP1 OEM 64-bit
–
Aesyle