Considering that underbarrel launcher on G3 sit on rigging that looks awfully similar to iconic square rigging for M16A2 counterpart, it might be possibility that we can have it. As of power I'd believe it would be a "hand grenade that we can accurately launch and cause component specific blunt damage and then overall explosion damage". Oh, and we do need to buff Carl G. I dunno about EMP (seems fine and better delivery than else), but smoke dudation could be either longer of cloud could have more volume (plus blunt damage)
But how do we implement UGLs mechanically?
Far Cry 1 and STALKER has a separate button for UGLs as "main fire mode", so does PAYDAY2 - this button also deploy bipods for MGs. One of old CoD games had it as "equipment" keys (possible implementation for GZ). Some games treat it as a separate weapon, while it is considered "gun attachment" (Cry Engine 3, it was I believe).
Special mention goes that same ol' M203 is operable standalone (secondary slot?).
Also, for the reference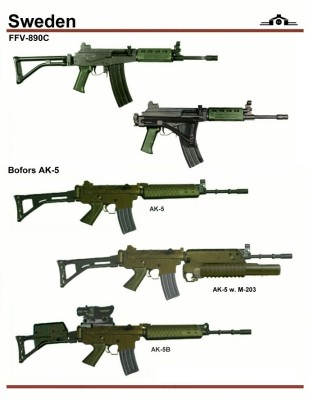 Edit: same goes for AK's GP-25, but it only natively compatible with AK-pattern guns.