No change to the .50 cal?


Update looks amazing, can't wait to try out the challenges - looks like my evening plans just got decided for me

So Fashionista is still not fixed? I would appreciate if older challenges, if you will, are fixed before new ones are brought forth.
Edit: Fellow gamers claim that Fashionista has been fixed. If so, splendid.
Fashionista currently tracking as UNLOCKED!!! on Xbox and PlayStation…September update in motion now!

Do you really care that much about an achievment?
When you've completed the game 4 times, maxing each character to level 31, done every mission, side quest, collectible, full inventory of 5* gear for all characters, and the only thing remaining was 1 achievement for collecting 200 clothes AND considering I've been waiting for 5 months and moderate this on TA.
Yes.
One problem with the update. See screens. I have lots of machine kills but none are showing in my challenges list.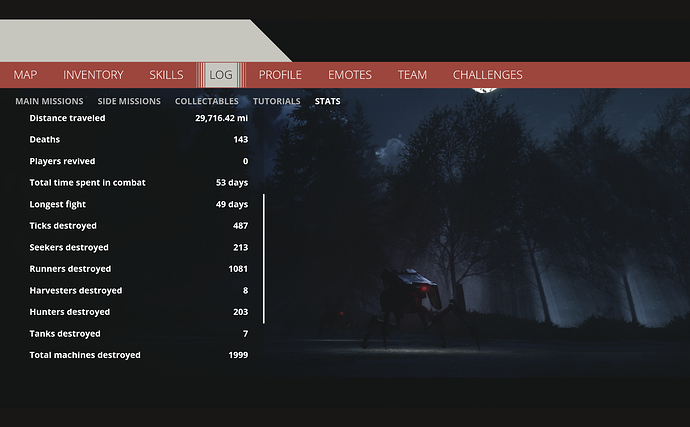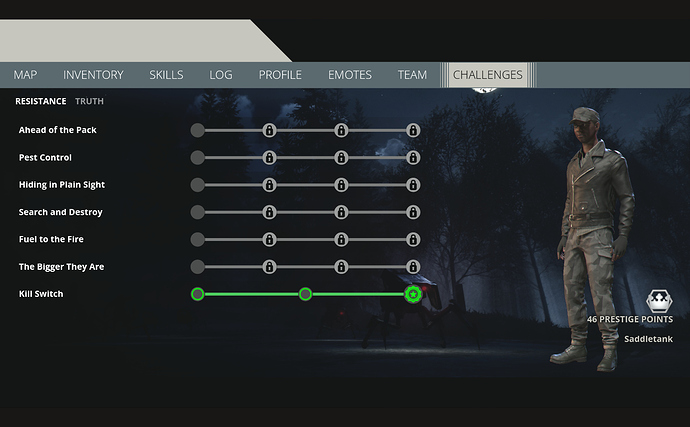 It was mentioned in last stream - you will have to work for it.
Argh! Devs said data would be backdated.
Hi! I had unlocked safe houses all over the map the last time I payed but now they are gone. None of the churches is a safe house anymore. It's the same for my friend. Any idea what happened?
If I recall correctly, they said that Truth Challenges would count retroactively, not Resistance.
@Jaggenite, please post any bugs you run across in the Bug Reports section of the forum. Thanks!
Nice Update. It runs very smooth in ps4 i Hope at the airfield too. Well i Hope with the next Update iam able to Finish the Game because the Last Missions are Not available … AND throwing a Grenade while running is still a problem. Its Like someone Put some glue on the Grenade and it explode in my hands
Destruction of beacon history shows, so why not machines? I suspect this is deliberate because probably nearly every player will already meet all the machine kill targets. It would be nice if they were more transparent and explained that.
Well you can only destroy a beacon once so it have to cout. I understood it exactly as it is now. What kind of a longer term motivation would it be, if we already compleated it?
Beacons respawn. (20 char.)
I have only had beacons respawn after a co-op session, and then it is only the last one I destroyed in SP before the MP session. I thought it was a bug and ran a test on this to check. I haven't seen them respawn in SP games other than those 2 times after MP games.
I only play solo and many beacons have reappeared
Me and the wife just tested the update on pc and we are still having the issue with the client not getting ammo from ammo boxes. I know this was not on the list of bugs that was fixed, but I was kind of hoping it would be anyway.
I know there are a lot of people on this forum that have this issue, but it seems not all.
So is there something we can do ourselves to remedy the issue? We have tried the normal things like verifying file content and reinstalling without luck. I know we can always play solo to stock up, but we really want to experience this game together.
So, any ideas on fixes?
//Samael
I'm sadly in the boat of not having my beacons respawn, so i guess that should go into the bug reports sometime. luckily for the challenge i can always play multiplayer with someone that does have them though