just wanna see what im missing. ty
@0L0 You gave link to clothing schematics while OP asked for Experimental set.
---
In Experimental clothing set, that i know of:
Head - Experimental Helmet
blue camo
green camo
marine blue
gray
woodland camo
desert camo
Eye Wear - Experimental Eyepiece
Face - Experimental Earpiece
Jacket - Experimental Jacket
desert camo
woodland camo
gray camo
gray
marine blue
dazzle
red
Pants - Experimental Pants
woodland camo
gray camo
red
dazzle
gray
green
Hands - Experimental Gloves
There could be more though.
What you have obtained so far?
There's no experimental boots?
None that i know of or ever seen.
Also, not all clothing sets include shoes. For example: Elegant set. Latter doesn't have any pants either.
There is also an experimental dazzle helmet, it actually looks good!
I hope I can get the jacket tho
I might add there is also exp helmet red.
Hey do you guys think they'll up date the list for black experimental clothing
Wait there's black exp clothed? We can be goth experiments?
@Aesyle can I get some pics of what sets you got?
Sure. Here are all the clothes i have, as of today;
(I'm missing some event clothing pieces. E.g: Slayer's shoes, brown; several Fancy updos and few others as well.)
Head
Eye wear
Face
Face paint
Neck
Jacket
Shirt
Pants
Hands
Wrists
Shoes
Cool, anyone got a picture of that experimental helmet?
i can get pics of the exp helmet real quick. I have 9 right now here is the one i use, and the green one.
Edit: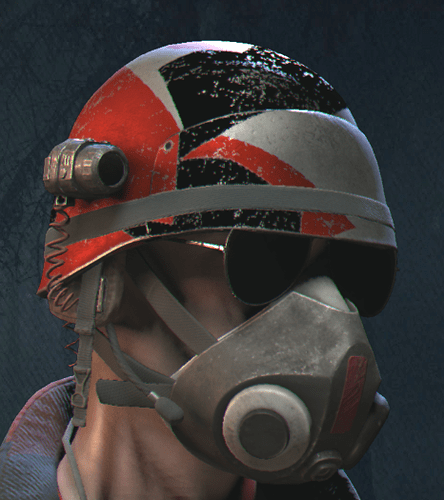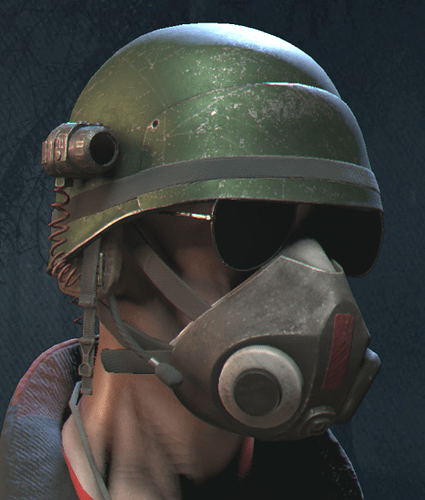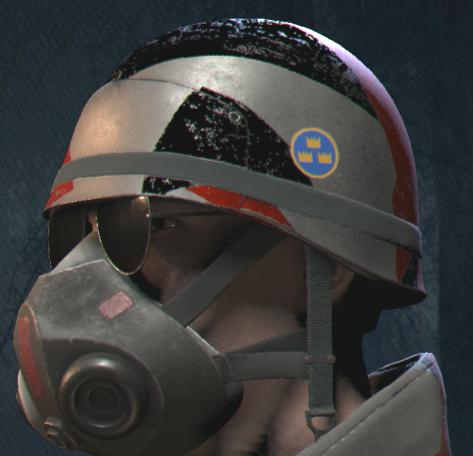 Here's all 9 Experimental helmets i have: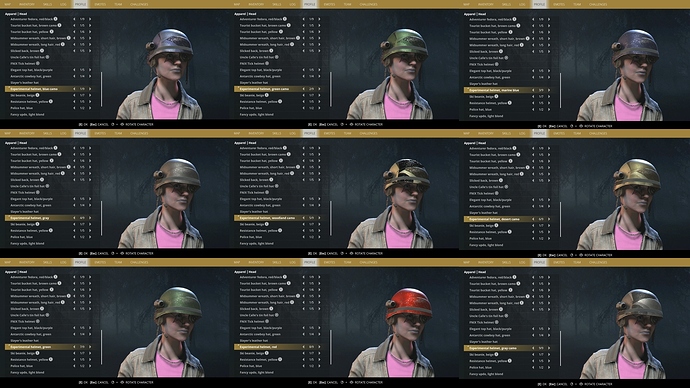 Based on what's seen above, i'm missing the red/ black/ white dazzle-camo.
there mus be more than 9 as I don't see dazzle there, and I have 9 helmets as well. I imagine the same amount as every other piece of exp clothing.
Edit: off i missed the last part my bad. yeah seems to be 10.
Damn. I was really hoping they had experimentals of all the normal helmet variants (i.e. 2-tone copper and blue yellow)
Edit: I just realized if you look very closely at the one color helmets you can see an etched outline of the camo shapes, but Its just all one color.
Sorry for bringing up this old post, but I was wondering how much more complete your list is. I don't know how to post mine like you did where you just click on a name and it shows the list. I took windows screen shots of all of mine, I find it easier for me to post pictures. I just drag and release.
What I was looking for is a complete list of all clothing apparel so I can compare with my own. I think it is pretty complete but no way of knowing.
Offtopic: About old posts; Mod, how are we to know when a topic, that is open to react in, is old and unwanted to be re activated again. Less than a year old perhaps? Why are the old ones not closed?