How is it we cant swim in this game considering we start the game coming out of water
At the start our boat got blown up, and when we hit the water the game teleported us ashore.
We can't swim, which we find very odd indeed. Teleportation, however, is perfectly normal. I love this game

You wanna swim in the water in late fall (with clothes,weapon and gear)?;))And you can travel without teleportation,using bikes and your own legs


That was not the game but evolution, hardcorewolf.

How else do people get on to land?!
Sure @Dusty, you're right. Actually I prefer running to teleportation, but sometimes teleportation is practical. My point is, that this is a game which requires a very long leap of faith, which is perfectly fine by me. It is a good game. Still we somehow insist on it being realistic. Me to, just check the arms race. I find it kind of charming

hit a hunter with a .50 AP from the experimental .50 and it back flipped into a skip bin ,I like to keep a tidy town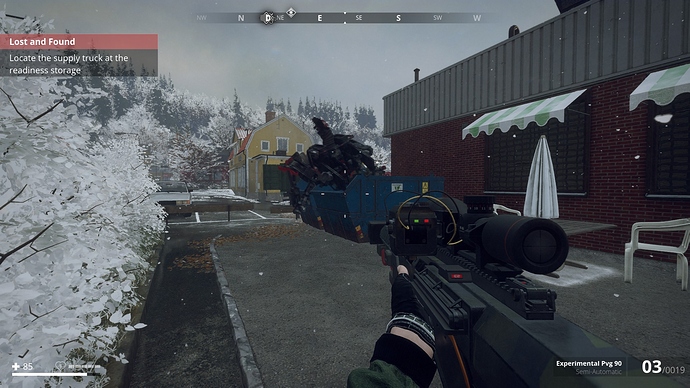 Imagine a recycling machines that gives you parts…
An APO tank and two APO hunters litterally tried to follow me into Bergfrugrottan. They were so angry standing outside looking in. And so easy targets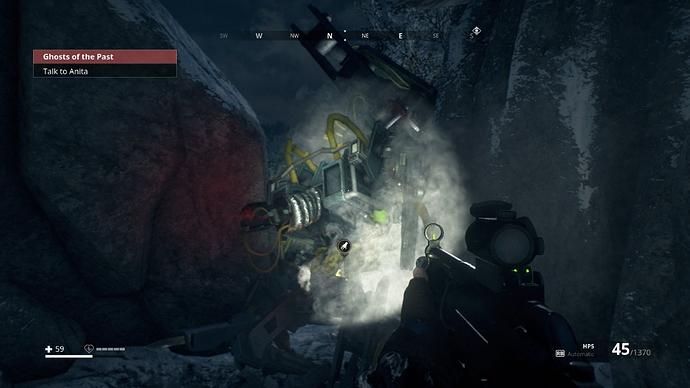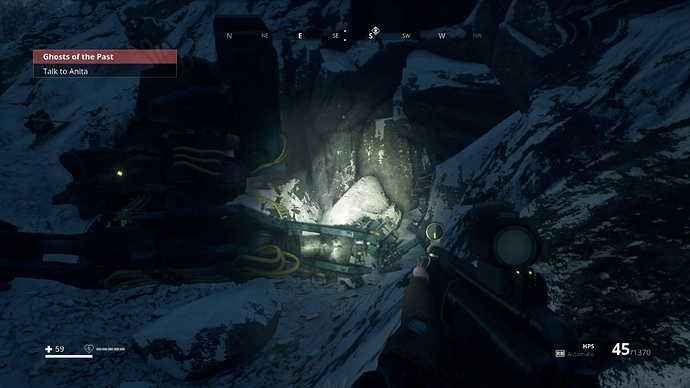 They do get kind of frustrated on being blocked.
Good! I'm annoyed just looking at them. I'm glad they get miserable.
This one caught me by surprise when I walked out of the garage. Took a swing at me with the sword as I sneaked out (I had previously shot of its gun)…
very sneaky hunter in my safehouse
Aaah hahaha! That IS priceless!
Great find there!

If you restart the game and go to same loc, is the truck's body still see-through? Since if it isn't, i've had that bug few days ago as well where one door and gate were see-through but completely operational.