Hi
I created this topic where people can report game crashes on Xbox platform, after the newly released hotfix which updated the game to version 1.0.11.26.
Getting game crashes on your Xbox? Just copy/paste the below form and fill the blanks:
---
Description:
Steps To Reproduce:
Images / Videos:
Host or Client:
Players in your game:
Xbox model and game version:
---
Filling out the above form helps devs to better gather info on the current crashes and fix them as well.
Also, this topic serves as a collective topic as well, where all other past, present and future topics, that are reporting crashes on Xbox, in one form or another, get merged into this one.
---
1st update from the devs:
2nd update from the devs: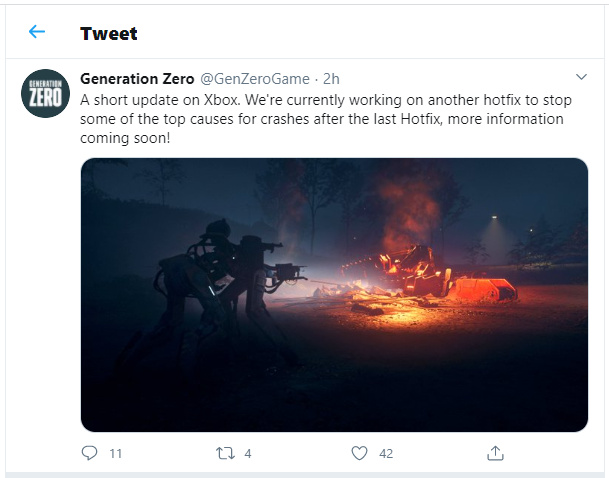 Source: https://twitter.com/GenZeroGame/status/1315659051859161088?s=20
3rd update from the devs:
4th update from the devs: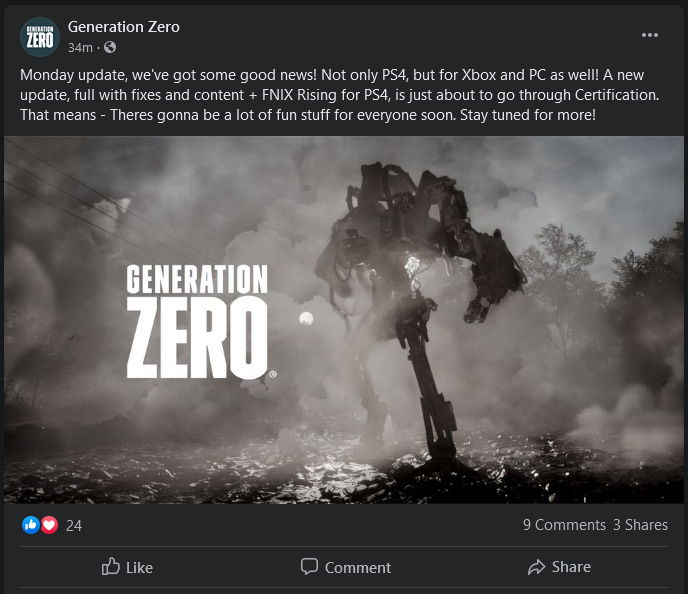 Source: https://www.facebook.com/GenerationZero/posts/1531497013710924:0
5th update from the devs:
Video update confirming the update release date of 5th November '20.
Screenshot from the video: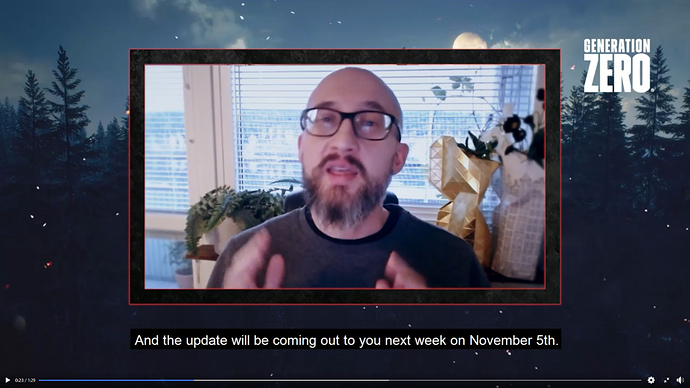 Facebook: https://www.facebook.com/GenerationZero/videos/1348767415454367
Twitter: https://twitter.com/GenZeroGame/status/1322207130078818305
–
Aesyle