Platform: Xbox Series X
Description: A couple of days a go I noticed my Assignments had stopped tracking. I wasn't actively going for them but thought I'd take a look and I believed I'd actually collected more than that.
So I then started paying attention and tried to complete them but they wouldn't increase. Eventually I just gave up, not like I need either resources or XP so I'd just planned to reset them the next day at the terminal.
However they were still stuck like that, and are still stuck like that 2 days later.
I can't get new assignments at any FMTEL Station and I couldn't (and still can't) complete my existing ones.
Steps To Reproduce: ?
Images / Videos: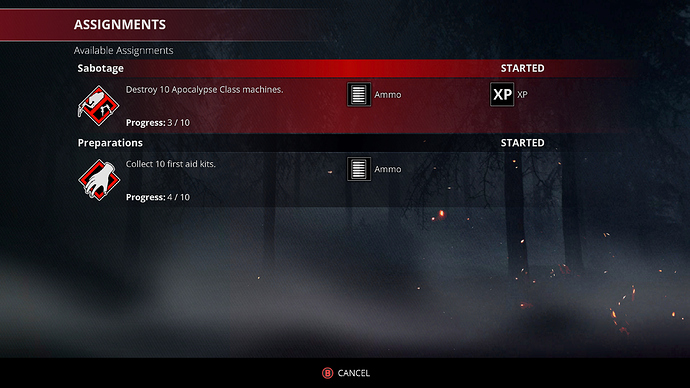 Host or Client: Host (but it persists if I join other games and try to complete them there)
Players in your game: 1