is this a guess? or confirmed
As far as i know, it's just a guess.
These special glasses only give different visual effects, the same you can get in Photo Mode. Also, i don't think devs would be cryptic enough to include such Easter eggs/clues that can be seen only by using different visual effects. But never say never.
Most likely yes, just guesswork. Although, it would be interesting. They improved 3 regions and added 3 glasses. A heart-shaped frame for love letters will suit the southern region or agricultural region. But what to do with the others 2.hmm
You do realize that all that didn't happen in single update?
May '19 update - 1st partial revamp of Archipelago
February '20 update - addition of 3 unique glasses
March '20 update - 2nd partial revamp of Archipelago + fix for unique glasses, so that they show up in Apparel and give different visual effect
June '20 update - revamp of South Coast and 1st partial revamp of Farmlands
December '20 update - 2nd partial revamp of Farmlands
Btw, Farmlands doesn't have full revamp as of yet.
I would like, all the same, that it would be so. I just have to collect some blueprints for the clothes, and I have no idea what to do next. After all, everything is done
Some ideas:
hike Gysbert's routes: Beautiful Hike Routes
do Xezr's challenge: Xezr's Hardcore Mode [Updated]
do Admiralgamer's challenges: Admiralgamer's Generation zero Challenges!
collect each 5* and 6* weapon (one variant per weapon, e.g 5* 12G shotty, 6* 12G shotty, 5* AG5 etc)
equip all those weapons with 5* attachments
make a Rival collection: where there are 8 rivals per region, all rivals are only Tanks and all are level 4
level up all region's score and level to the max
create 2nd, 3rd and 4th chars and level them up to 31 (if you haven't done that yet)
I have everything except the first three)
This is what happens when devs (singe dev actually) are given free hands to make a POI.

I assume most of you have been to this location: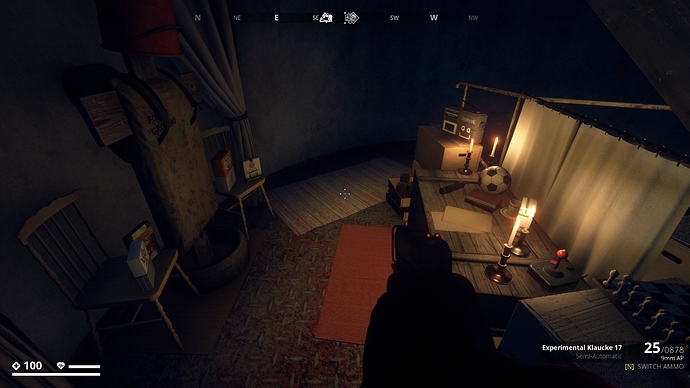 But did you notice something special about the set pieces there, and how they relate to the side mission
A Light In The Dark
?

Spoilers if you haven't done the mission...

At first when you read the woman's diary, it gives you the impression that she's been hiding out in the lighthouse with a whole bunch of children, until they ran out of food and left, never to be seen again.
However, if you study the names of her family, and compare them to the items in the lighthouse, you'll get it. She is delusional, and her children are imaginary. Jasmin is a box of jasmin rice (She even writes about making a risotto). Havre is a box of "havregröt", oatmeal in english. Hinke, their caretaker, is the mannequin with a bucket on it's head. "Hink" is swedish for bucket.
I've seen many players miss this detail, including myself on my first run. Easy to think it's just another horrible tragedy, like the one in Normal Lives.
What is the one in normal lives?
That's great. Trying to link all the names to the items
Jasmin => jasmin rice
Dick => deck (Cassette)
Stevie => socker (sugar stevia)
Malin => mellanmjölk (medium-fat milk)
Brad => gråddsås (cream sauce)
Pelle => football (Péle?)
Havre => havregryn (oatmeal)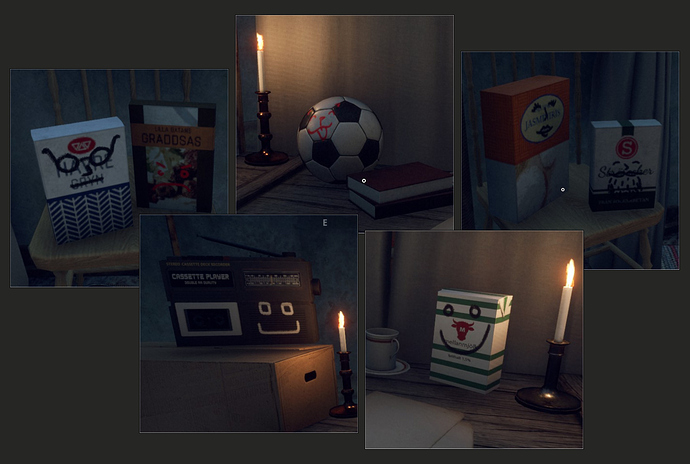 @tomgzero Normal Lives is a Himfjäll side mission where you investigate a site where a wedding took place, on the day of the cataclysm. That whole mission is a bit… senseless.

@Gysbert Yeah, not all of them are easy to interpret. Brad isn't a name commonly used in Scandinava, so I wondered if it could be the name of a bread (bröd)?

There are 7 smiley items and 7 imaginary children. So I assume that each item is linked to a name. There's no bread there with a smiley. Brad might sound like Grådd, and that then could be the link. This Gråddsås has a sad or mad smiley, but I couldn't use that to link Brad.
Next to this tree-stump Easter-Island-like figure face on the small tree covered hill west of Boo that @LonelyRanger1 showed (there is also a funny little hut) there seems to be a grave with a hexagonal metal plate on a white plank. The inscription says Solomon or something and some numbers (it is hard to read on Xbox graphics). Any idea what's the story?
Just found it on one of my occasional strolls …
I found that sign too, where lots of other graves around Boo church had blank sign plates. I wondered about that silver Hexagon sign too.
9 R. Salonen 17 93
Salonen => The salon
R. Salonen could be a persons name and he could have lived here:

Salonen is a common Finnish surname.
Yes Indeed, I found many name references toward Finnish names. I can't imagine this is just a name like on letterboxes we find in the game. I have looked at the numbers 9 17 and 93. First I thought it could be a coordinate like for instance 9, 1793. And I looked there, but found nothing. It could also be a tribute date like september 17th 1993. But in a game that takes place in 1989, such a date seems off.