More than a year ago I started working on an image of the GZ-world map. I have stitched a lot map parts together to make one whole map with reasonable detail. Then I labelled the farms, homesteads, ANLs, bunkers, etc, which aren't labelled on the ingame-map unless you mouse-over them. Added also some coloring.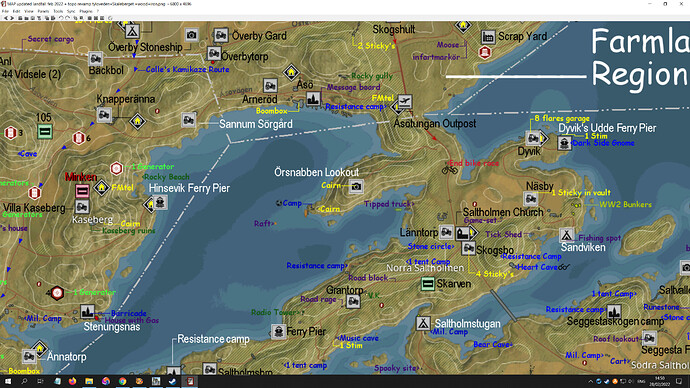 If you Download a Map you can use Image Viewers or Photoshop Programs to view the map in more detail then just viewing them on the Google Drive view. I use the portable version of Nomacs Image Lounge. Which works great (see image above).
Advantage of Google Drive is that it has always shows the latest Map update.
Spoiler warning
But this is even easier, bookmark one or more of the the links below, and you have a scalable view and always the latest update of the maps. But Google Drive Viewer has a limited scaling, and will not show the maximum size of the Map.
---
Memory Map (latest upload): My personal map, which I made as a memory help, with Locations, Regions, POIs, and Beacons, and a lot more.
For Phone ~16MB: https://drive.google.com/file/d/1cHVHrSyLV2gV-Y1gPVrZ10Ai1fAiAvbM/view
The Memory Map is temporarily not downloadable, because of major overhaul of the World Topography.