I only need 12 missing schematics but I can't buy them because of a bug.
There is an ad Schmatic violet 1/0 [4/5] and must not buy.
I think I need the schematic violet first to unlock higher but where do you get it from? The rivals don't drop anything anymore.
I have the situation that the other Schematic 1/1 Violet [4/5] has and I can't upgrade with points even though everything is there.
Please check that
nice greetings
Thanks very much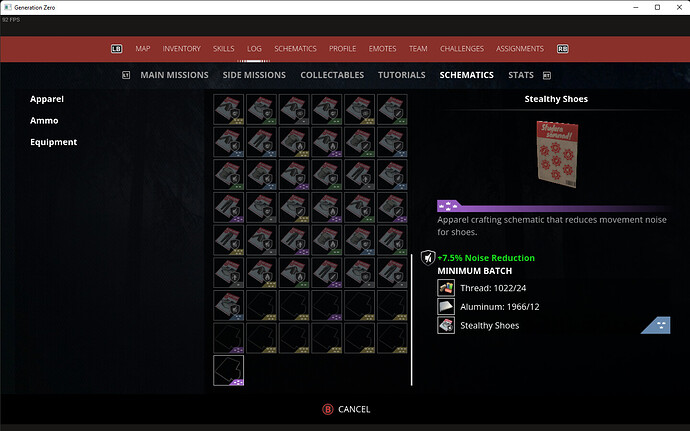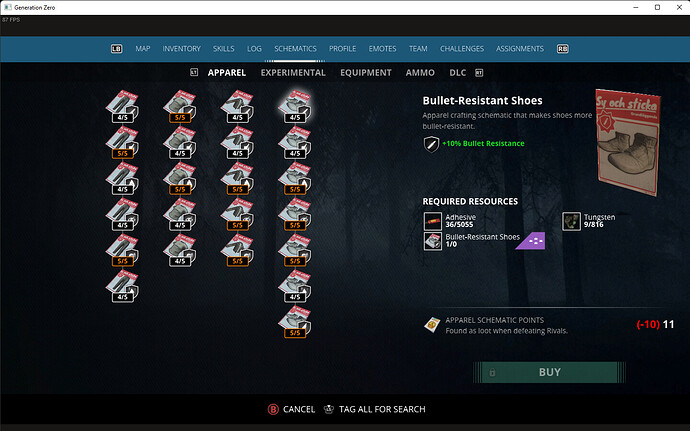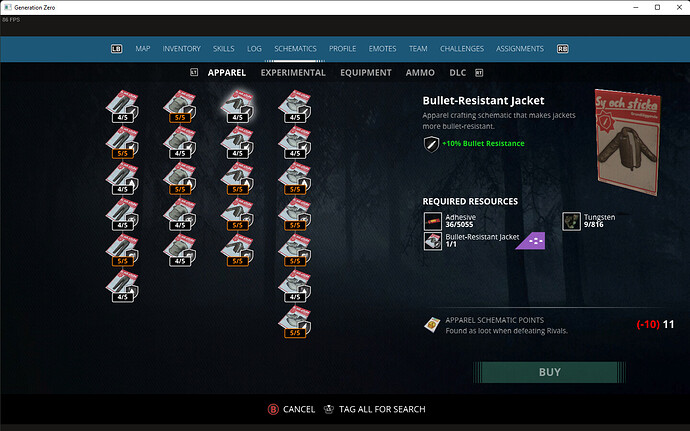 Schematic Points have 11 and all Apparel Grey and Green Schematics