Maybe its possible to add motorcycles to the game?
i know we already have the bicycles but more variety would be cool.
as someone already mentioned in the GZ discord server the game can already barely handle bicycles.
but motorcycles are kinda like bicycles but without the cycle animation and they are a bit faster, but louder.
i kinda see it as a pro and cons kinda thing. bicycles are slower but harder to spot, motorcycles are faster but easier to spot because they are loud. if we are going to see motorcycles in the game. why not the Husqvarna Model 258, Sweden had about 3.000 for their millitary
( The Husqvarna Model 258 Military – A Motorcycle With Built-In Skis ).
and since there are Russians in the game too, why not the Ural with the Sidecar so you can transport your companions while going to a mission (and perhaps add a machine gun to the front of the sidecar?)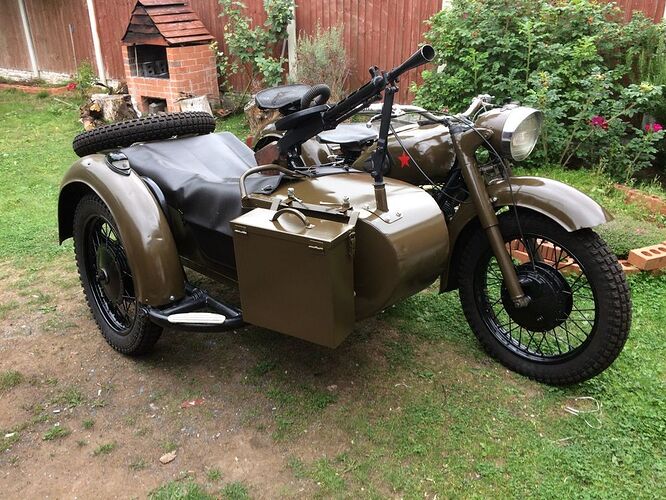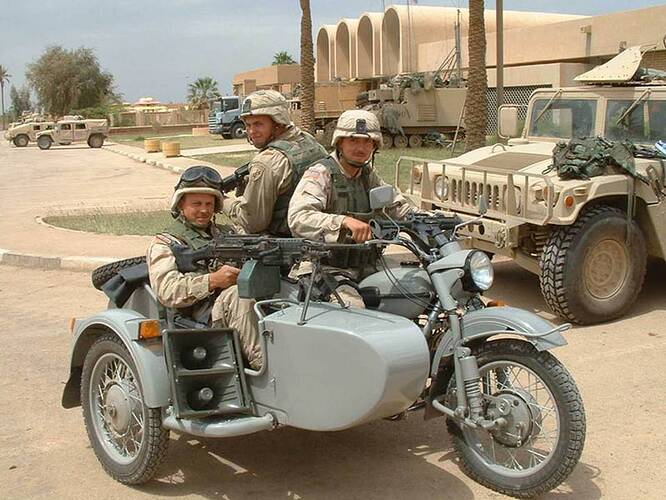 as for bicycles. maybe some mountain bikes because the regular bicycles are horrible terrain wise in the mud
(and as for the speed for the motorcycle, why not make it like… 80KPh max?. or perhaps 60 or 70, and why not the possibility of a storage box on the motorcycle with the max weight of 60KG) and perhaps you can acess the inventory through the motorcycle workbench. which will fix some problems of players (and also me) that like to hoard stuff