From what I've understood, the devs have said that they don't plan on having vehicles. Here I intend to make a case for why vehicles would be beneficial to the game
1: A worthwhile reward
My main issue with the game is that it doesn't feel particularly rewarding. You advance the story, get new quests and some XP… but most of the cool stuff, like guns and accessories are found by exploring the environment. A small selection of vehicles could be a really cool reward for completing some quests. Other vehicles might have parts missing, encouraging players to explore the environment to make them work.
Having vehicles as rewards would also regulate when in the game players would get access to them. Early in the game, it might be bicycles only, while towards the endgame players could have amphibious APC's.
2: Expanded inventory
A current problem with the game is that inventory is a bit too small. Vehicles could have extra slots, so players either can carry more equipment into combat than they can physically carry or the opposite: be a mule onto which players can unload all their new loot that they don't immeidately need.
3: Speed
Naturally, we have speed. Cars can enable players to traverse the environments at speed, whether it be to explore, to lure away enemies or just to escape combat.
4: Combat
A future DLC could be specifically built around players having access to vehicles. I personally think it could be cool to encounter large formations of enemy tanks with one player using the autocannon of a PBV, while the other players fight them on foot.
5: Atmosphere
The Swedish setting is key for this game and the vehicles are a really big part.
Also, for me, a big part of my memories of 80's Sweden is seeing the world from the back seat of a Volvo 240. It would be a pleasure to just drive around the beautiful secured areas of this world in an old Swedish car.
What vehicles I think there should be?
Bicycke
Just basic bicycles. Watch were you're going so you don't fall off and hurt yourself
EPA Traktor

A chopped down old car that's registered as a tractor. Max speed is 30km/h, seats two inside and two on the bed. Can be upgraded with a mounted machine gun, turning it into a Technical of sorts.
Car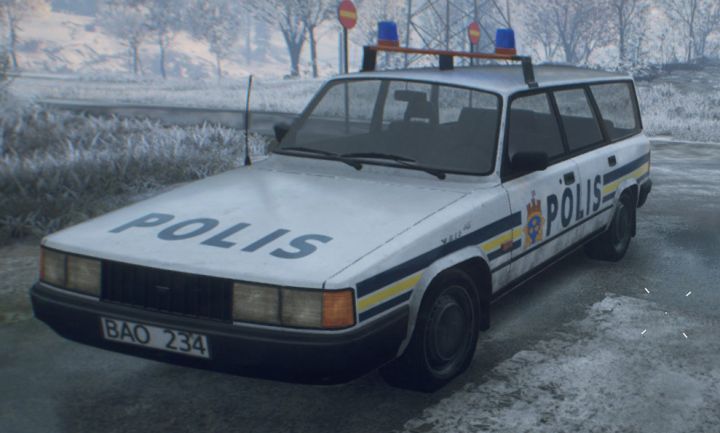 Just a regular car, nothing special about it. Acceleration is as sluggish as the EPA, although top speed is higher, although the heavy vehicle easily gets stuck when going off road and has a tendency for the tail to kick out on anything but asphalt.
Rally car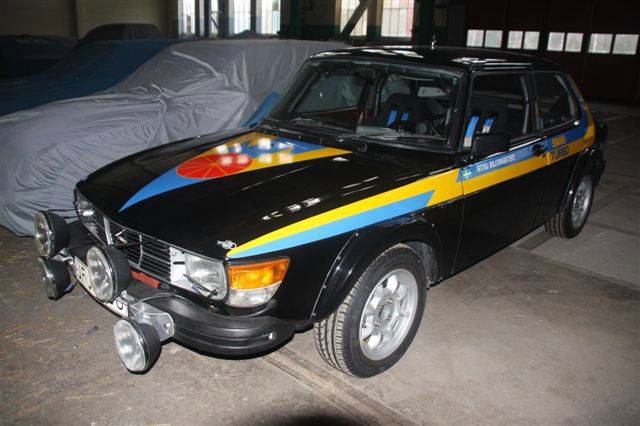 The quickes vehicle in the game, handles much better on dirt roads and snowy roads. Also quicker off-road, although ground clearance means it's highly limited as to where it can go.
Army car

A pure off-roader with a top speed of 50km/h on any surface. Can be upgraded with a machine gun for the front seat passenger and either a second machine gun, a recoilless rifle or a TOW missile system on top.
Armoured car
The first vehicle to actually offer players protection. Slower than the Army car at 40km/h on all surfaces, but is armed with dual mounted machine guns or an automatic grenade launcher.
APC

The best all round vehicle in the game. Moves at 50km/h on all surfaces, and basic amphibious capabilities. Has an auto-cannon as standard, armament can be augmented with a TOW missile system or mortar.
Prototype

The by far most difficult vehicle to get hold of, it's armed with a massive 150mm cannon and a co-ax autocannon. Excellent off road performance and massively sturdy armor at the price of acceleration.
Manned walker

As an ultimate reward, the game could feature a manned walker prototype.
Any feedback?